Image: Name, Title, Description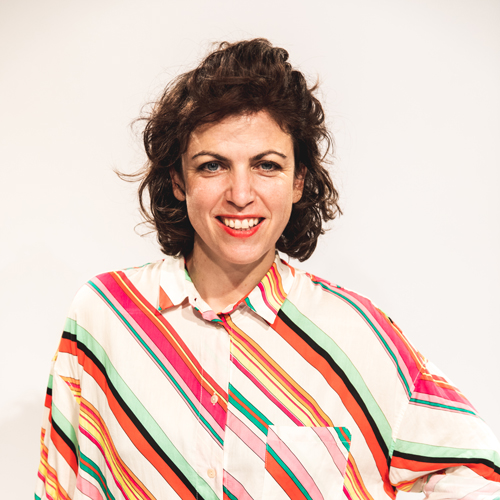 After studying stage design at Option-Théâtre de Ste-Thérèse, Catherine Bourgeois completed a BA in stage design at the École supérieure de théâtre de l'UQAM, as well as a Master's degree in directing at the Central School of Speech and Drama in London. In 2003, she co-founded the company Joe Jack et John, and has designed and directed all of its productions since. She has also worked as an assistant to choreographer Margie Gillis and as Associate Director for Imago Theatre. Many of her creations have been presented to diverse audiences nationally and internationally. Catherine, who has also taught at the National Theatre School of Canada since 2017, has earned a reputation as a leader in the performing arts community for her unique aesthetic and the humanity of her casts. A member of Women for Equity in Theatre and the Feminist Worksite Steering Committee, she actively works and advocates for greater recognition of the practice of women and artists with disabilities.
Catherine is the recipient of the Prix artiste-mi-carrière from the Fondation de la Faculté des arts de l'UQAM (2018), the Amyot Award (2019) from the National Theatre School of Canada, a MECCAs award (2008), two Cochons d'or (Best Direction 2011 and 2014), and was a finalist for the Prix Jovette-Marchessault awarded by the Conseil des arts de Montréal.
Subscribe today to the monthly e-newsletter.
> Be the first to know about current artistic projects of the Siminovitch Prize community.
> Learn about emerging artists who are shaping the future of Canadian theatre.
> Stay informed about upcoming opportunities and calls for nominations.