Image: Ann-Marie Kerr, production meeting
Meet this year's winner and finalists of the Siminovitch Prize, Canada's highest valued theatre award.
The Siminovitch Prize, 2023
2023 Siminovitch Prize Laureate
David Yee is a mixed race (half Chinese, half Scottish) playwright and actor, born and raised in Toronto. He is the co-founding Artistic Director of fu-GEN Theatre Company, Canada's premiere professional Asian Canadian theatre company.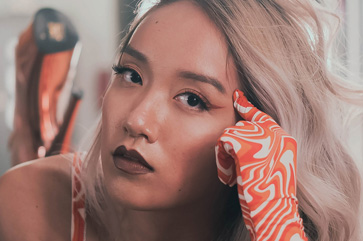 2023 Siminovitch Prize Protégé
Julie Phan is going goblin-mode. She travels between Toronto and Montreal practicing as a writer-performer, arts manager and stripper.
2023 Siminovitch Prize Finalist
d'bi.young anitafrika
Playwright
Renowned Canadian playwright, activist, and theatre scholar, d'bi.young anitafrika, is celebrated for transformative theatre practices advocating social justice.
2023 Siminovitch Prize Finalist
Mishka Lavigne (she / her) is a playwright, screenwriter, and literary translator. Her plays have been developed and performed in Canada, the United States, Europe, Australia, Haiti, and Mexico.
2023 Siminovitch Prize Finalist
Bernie Stapleton
Playwright
Berni Stapleton is a playwright, author, and actor. She is the Artistic Director of Girl Power Inc. She is co-artistic director of the Grand Falls-Windsor Theatre Project. She has spent her career making beautiful theatre in unexpected places.
Subscribe today to the monthly e-newsletter.