Image: Name, Title, Description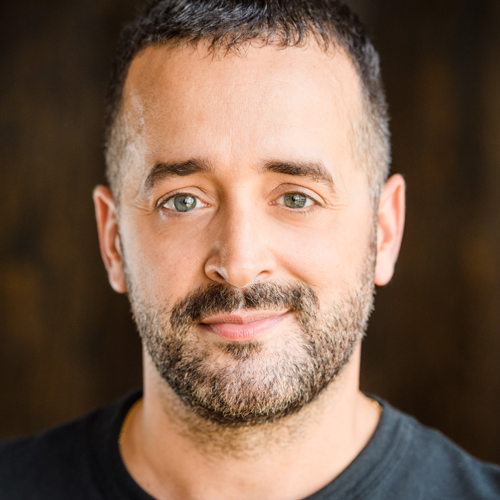 James is a Montréal based set and costume designer for theatre, circus and other live events. He has designed over 100 productions that have been experienced by live audiences in over 20 countries across five continents. James is currently the artist in residence in the set and costume design program at the National Theatre School of Canada for the 2021/22 academic year.
A regular collaborator of the Cirque Du Soleil, James has designed the costumes for their permanent show, JOYA in Riviera Maya, Mexico which has been playing continuously since 2014. In 2019 he designed the costumes for MESSI10, premiering in Barcelona before continuing on its world tour, and that same year he created the costumes for 'Twas the Night Before, premiering at New York's Madison Square Gardens. James has also worked with the 7 Doigts de la Main to design the costumes for their show The Last Chapter in the United Arab Emirates. He has also regularly collaborated with the Chilean circus company Siete Comunicaciones to design sets and costumes for their South American tour from 2015-2018.
In theatre, James' work has been recognized 6 times by the Montreal Critics Circle Awards (MECCA) and Montreal English theatre Awards (META) for best set and/or costume design. He has also received Ottawa's Capital Critics Circle Award for best set and costume Design in 2014. His career has been marked by his contribution to the creation of numerous new Canadian plays, including set and costume design for: Jordan Tannahill's Botticelli in the Fire and Sunday In Sodom at Canadian Stage, the English language premiere of Olivier Choinière's Bliss at Buddies in Bad Times Theatre in Toronto, the English language premiere of Catherine-Anne Toupin's MOB at Centaur Theatre, Michael Mackenzie's Instructions to Any Future Socialist Government and Bryden McDonald's Bated Breath also at the Centaur Theatre, among many others. Other notable theatre productions include; set and costume design for Grease produced by Juste Pour Rire in Montréal, set and costume design for Innocence Lost at Canada's National Art's Center and the Segal Center's Sherlock featuring Jay Baruchel and the subsequent North American tour featuring David Arquette.
James holds a MA Degree from Central Saint Martins College of Art and Design (London, UK) in Scenography: performance design and practice.
Subscribe today to the monthly e-newsletter.
> Be the first to know about current artistic projects of the Siminovitch Prize community.
> Learn about emerging artists who are shaping the future of Canadian theatre.
> Stay informed about upcoming opportunities and calls for nominations.