Image: Name, Title, Description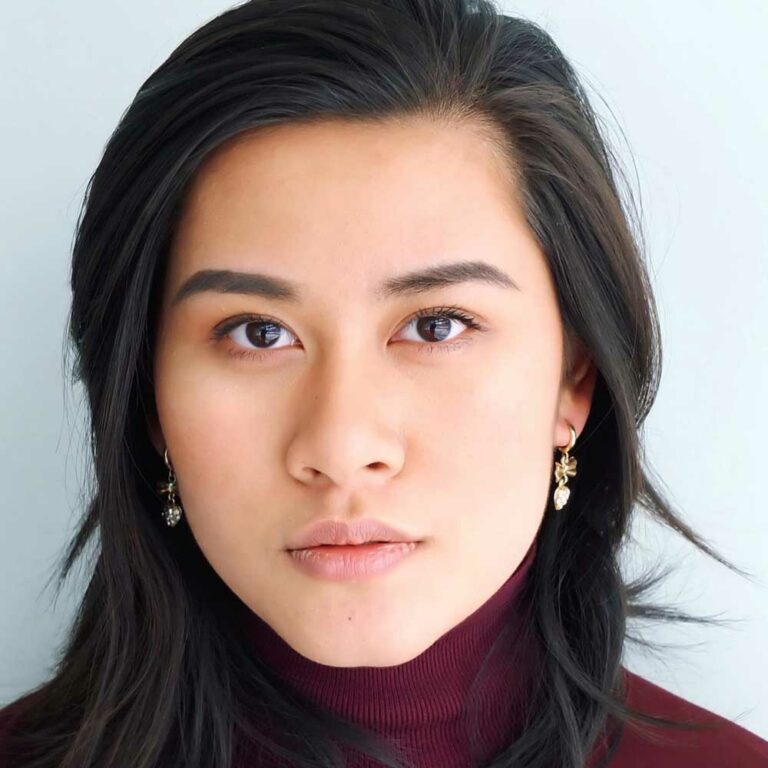 Joyce Padua is a Toronto-based set and costume designer. A BFA graduate of York University, her work has been featured in a broad range of playing spaces—including shows with Factory Theatre, Canadian Stage, Thousand Islands Playhouse, and the Stratford Festival. Joyce was the Canadian representative at the 2019 Beijing International Biennale of the International Stage Design Students' Work Exchange. Most recently she made her costume design debut at the Shaw Festival with Desire Under the Elms. Joyce is interested and committed to opening doors for diverse theatre makers.

Thank you, merçi beaucoup, maraming salamat. There are so many ways I have learned to say thank you, and in this moment, I feel the need to express them all.
I'm overwhelmed, grateful, and I would be lying if I said I wasn't intimidated by this generous award. It's a feeling I'm familiar with: I wrestle with—and relish in—this joyful trepidation often in our line of work.
A designer once told me, when I shared this feeling, that one of our many privileges in life is that we get to draw and re-draw the lines of our maps.
It is particularly true now, when the world feels liminal, changeable, and also—emergent. The future of our industry is unknown and therefore plentiful. I fell in love with the theatre for its many forks in the road and avenues of exploration, often times taking you in unexpected directions.
Gillian's phone call was certainly that—unexpected. And Gillian is a radiant guide down this path, a generous mentor and brilliant designer. I cannot express my gratitude more fully than to say that she is exactly who I strive to embody in my own practice and discipline. So, thank you, Gillian.
To Joshua, whom I have the delight of sharing this Protégée title with—thank you for your kindness and support, not only through this experience, but through the course of our knowing each other. Of all of the talented artists I've had the pleasure to work with, I'm glad that my travelling companion on this journey happens to be my friend.
To the Siminovitch Prize Board of Directors, and to the RBC Foundation—it is an honour to walk this road you have paved. To my friends and family, thank you for your faith that I will find my way. Thank you to my past teachers and the many artists who took me under their care, and ensured I never strayed so far off the beaten path that I might become lost.
May the maps we have drawn be guides for future travelers. May they see splendours along the way we could never dream. Thank you.
Subscribe today to the monthly e-newsletter.
> Be the first to know about current artistic projects of the Siminovitch Prize community.
> Learn about emerging artists who are shaping the future of Canadian theatre.
> Stay informed about upcoming opportunities and calls for nominations.