Image: Name, Title, Description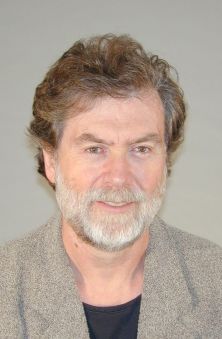 Lighting designer, raised in Ottawa, who has worked in Canada, the United States and Europe, and designed for theatre, opera and dance. 
Jock Munro began his work in theatre as a stagehand at the National Arts Centre, assisting lighting crews. In 1978, the Artistic Director, John Wood, offered him a position as lighting designer.
His 35-year career includes productions with the Stratford Festival for thirteen seasons (The Cherry Orchard, Henry V, Sharon Pollock's One Tiger to a Hill, The Three Sisters, Treasure Island, Entertaining Mr. Sloane, The Importance of Being Earnest, and The Bacchae); ten productions at Canadian Stage (including the radiant Into The Woods); Grand Theatre, London; Theatre New Brunswick; Theatre Calgary; Citadel Theatre; Neptune Theatre; Centaur Theatre (including a beautiful My Fair Lady and magnificent Search for Signs of Intelligent Life in the Universe); and Great Canadian Theatre Company.
Subscribe today to the monthly e-newsletter.
> Be the first to know about current artistic projects of the Siminovitch Prize community.
> Learn about emerging artists who are shaping the future of Canadian theatre.
> Stay informed about upcoming opportunities and calls for nominations.