Image: Name, Title, Description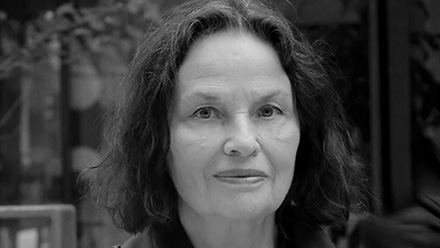 Linda Gaboriau has translated over 125 plays and novels from the French. Her translations of plays by Michel Marc Bouchard, Normand Chaurette, Daniel Danis, Wajdi Mouawad and Michel Tremblay have been published and widely produced in Canada and abroad. Her long collaboration with Michel Marc Bouchard has included the film adaptations of Lilies (1996 Genie Award, Best Motion Picture), The Tale of Teeka and The Girl King, directed by Mika Kaurismaki. Her other literary translations include fiction and essays by Marie-Claire Blais, Jean Marc Dalpé, Wajdi Mouawad, Pierre Morency, Lise Tremblay and Michel Tremblay. She has been a finalist for the Governor General's Award for Translation six times and she won this award in 1996 for Stone and Ashes (Daniel Danis), in 2010 for Forests (Wajdi Mouawad) and in 2019 for Birds of a Kind (Wajdi Mouawad). She was the founding director of the Banff International Literary Translation Centre (2002 – 2007) and she was named a Member of the Order of Canada in 2015 and an Officer of the Ordre national du Québec in 2023.
Subscribe today to the monthly e-newsletter.
> Be the first to know about current artistic projects of the Siminovitch Prize community.
> Learn about emerging artists who are shaping the future of Canadian theatre.
> Stay informed about upcoming opportunities and calls for nominations.