Image: Name, Title, Description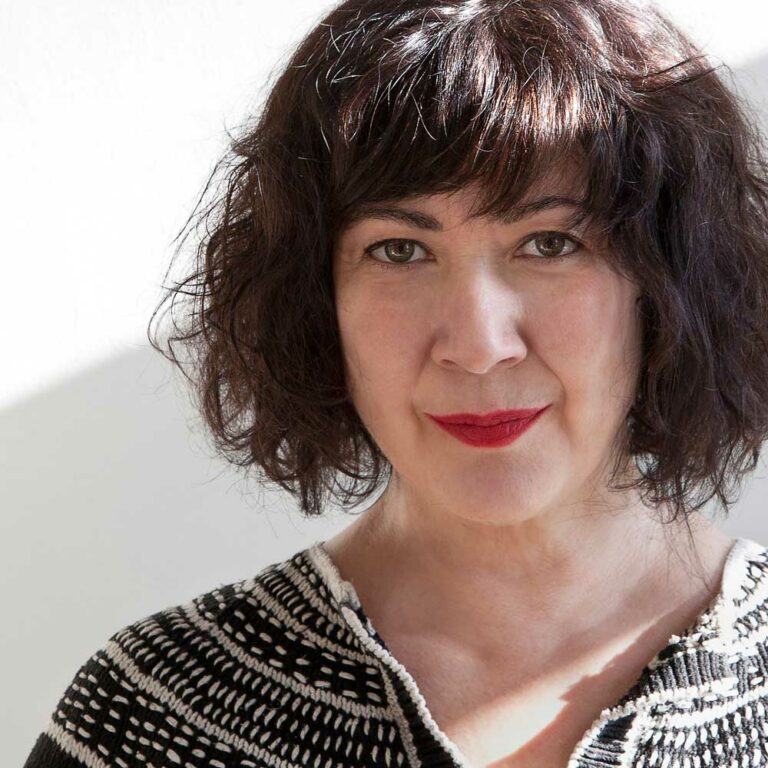 Actor, author and director, Marie Brassard is a singular voice in the contemporary theatrical landscape. Playing on the line between digital and living art, she subjects both artistic and human matter to the laws of transformation, yielding works of great maturity erected on the slopes of our virtual and dreamt realities. Through close collaboration with musicians and visual artists, she creates theatrical works of surreal execution that reveal her virtuosity and her highly innovative staging, where video, light and sound hold court. Her productions transport audiences to that liminal space where the lines between private and public begin to blur and the relationship between humans and technology becomes intimate. Her shows have been presented and enthusiastically received in many countries of the Americas, as well as Europe, Japan and Australia.
Good evening.
I would like to start by congratulating my fellow nominees: Sherri Yoon, Ann-Marie Kerr and Ravi Jain. You have all of my admiration and respect.
I also wish to warmly thank the members of the jury, as well as the artist Laurence Dauphinais, who nominated me. I would also like to thank those who supported my nomination, whose generous and profound letters truly touched my heart.
I consider myself extremely lucky and honoured in this moment. Thank you to the visionaries of this unique and generous prize in the honour of Lou and Elinore Simonovitch, respectively a scientist and a dramaturge, as well as to all of the people who have financially supported it over the years.
No couple better embodied the relationship between art and science, which take different paths to travel through the same vast and unexplored territories of all that we do not yet know.
The curiosity that drives these explorers of new territories is a blessing. These adventurous spirits dare to show us how to see things from a new angle, inviting us to reimagine the world and its systems, and knock our certainties from their pedestals. It is thanks to having encountered similar souls that I was initiated into the world of literature, and then, of theatre.
I developed a taste for the unique at an early age. As a timid child and a political teenager, I only looked for adventure and escapades in places that were entirely unknown to me. Nothing made me happier than meeting eccentric characters. I admired these people. I wanted to be like them. My mother, Françoise, was one of them. She adored misfits and people who were different. She loved unexpected situations, parties, and big, flamboyant gestures. She passed this love of the unusual down to me during the few years I was able to share with her. She died young. I am now older than she will ever be, and, in some sense, I am living out her dreams. She was the first person to call me an artist; she affirmed it well before I eventually understood who I am.
I'm not a specialist of anything—I approach each new project as a beginner. I try to start with a clean slate each time, in order to leave room for a new image, something that will stun me. I have always been frustrated—and frankly, spooked—by dogmatic approaches that try to create and define and regulate uniform practices. I don't appreciate instruction manuals or people telling me what to do. I want to believe that my intuition is the best guide I could ask for. I enjoy chaos, wrapping myself in silence and then plunging into cacophony. I enjoy wandering and wonderment, laziness and the altered state that is generated in our minds with prolonged inaction. I also enjoy the wild and unreasonable quality of the last sprint before a work is completed.
Any director, anyone who practices this profession knows this. We need a great deal of time, of solitude, of doubts and fears. Moments where we would prefer to be elsewhere, doing something else. We need a good sense of humour, as well.
Lastly, it is through discussing with others that it is truly possible to find comfort and allow the embryonic ideas in our minds to take shape and body, to exist outside of us. In this way, we are able to invent new worlds and create realities that are refreshing to see.
I had the unbridled good fortune to be surrounded by a multitude of incredible artists and technicians, as well as exceptional actors who help bring these works to life. They are numerous, but I would especially like to highlight the contributions of composer Alexander MacSween and stage designer Antonin Sorel, who have for several years lent their intelligence and craft to the benefit of the projects I initiate through my company Infrarouge. I would also like to thank the formidable team of Catherine Sasseville, Jacinthe St Pierre and Anne MacDougall, who have loaned me their organizational and administrative talents. Without them, none of this would be possible.
To those who are just getting started in this profession and feel alone with their desires, who bear an inner turmoil that they do not yet know how to express. I would like to tell you that the secret might be to give yourself over to that, rather than trying to overcome it. The journey is the work. Time and persistence are our allies. Let the wind blow through you, listen to the breath that seeks to speak through us. Refuse conformity. Create new worlds, invent new realities. You are the artists and you are unique and as each new artist is born, alongside them is born a new language of expression.
In closing, I would like to introduce you to the person with whom I have chosen to share this prize, actor and director Philippe Boutin, who already has several fine years of experience behind him. I appreciate his complex, intelligent, humour- and poetry-filled works, and the way his productions bring people together. I can only hope that his creations can take on all of the scope that they deserve.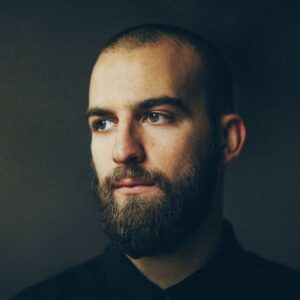 Subscribe today to the monthly e-newsletter.
> Be the first to know about current artistic projects of the Siminovitch Prize community.
> Learn about emerging artists who are shaping the future of Canadian theatre.
> Stay informed about upcoming opportunities and calls for nominations.