Four playwrights are recognized nationally for the fearless work they continue to create during challenging times.
The Siminovitch Prize, Canada's foremost theatre distinction, honours the groundbreaking theatre artists advancing the art form with influential work having a profound, transformative impact on the Canadian theatre landscape.
This year, the spotlight shines on four outstanding playwrights you might not know about – but should! Their peers have nominated and selected them as exceptional artists deserving of national recognition.
The finalists for the 2023 Siminovitch Prize are d'bi.young anitafrika (Brampton, ON), Mishka Lavigne (Gatineau, QC), Berni Stapleton (St. John's, NL), and David Yee (Toronto, ON). The winner will be announced on December 4, 2023 at 7 pm ET. The Laureate receives $75,000 and selects an emerging artist Protégé to receive $25,000.
"The shortlisted artists struck us as simultaneously profoundly attentive to language and very conscious of the special possibilities theatrical performance affords. Each has developed a unique voice and practice and is tirelessly pursuing individual aesthetic questions and concerns. The shortlisted artists are recognized and celebrated leaders in their community, making outstanding, exciting work that challenges and delights audiences." – Guillermo Verdecchia, 2023 Siminovitch Prize Jury Chair.
THE 2023 SIMINOVITCH PRIZE FINALISTS
d'bi.young anitafrika
Playwright-Performer, activist, and theatre scholar, d'bi.young anitafrika is celebrated for their powerful plays and transformative theatre practice. Their work demonstrates an unwavering commitment to Black queer feminist theatrical forms while exploring the dynamism and complexity of the Afro-Caribbean-Canadian diasporic experience. Additionally, their teaching, activism, mentorship and example have built a foundation for numerous Black, Indigenous and Global Majority artists to creatively explore decolonial practice through the Anitafrika Method. One of the most influential, respected, and distinctive voices in the Canadian theatre community, d'bi.young's work continues to inspire and create change here and internationally.
"Each piece I write is an act of resistance, an act of love, a counter-narrative that aims to disrupt oppressive systems; carving out safe, healing spaces, while affirming our identities." – d'bi.young anitafrika
Mishka Lavigne
Unique in Canadian theatre, Mishka Lavigne is a Francophone playwright, working primarily in French Canada, who writes in both official languages. A two-time Governor General Award-winner with a substantial body of work, she bridges English and French through her plays, her leadership, and her translations, which have brought Francophone audiences the work of Karen Hines, Lorraine Hansbury, Lorena Gale, Reneltta Arluk, and Dominique Morriseau, among others. Shifting between realms that may be difficult, sad, or overwhelming, Mishka's plays are linguistically thrilling, complex portraits of people searching, and reaching for the light.
"Je m'intéresse à l'humanité de mes personnages, à leurs émotions, leurs pensées, leurs solitudes et leurs détresses. Je choisis de passer par l'intimité et l'intériorité des personnages pour les faire parler de choses plus grandes qu'eux. Je veux que les humains dans la salle puissent reconnaître ce qui est humain sur scène parce que c'est en ayant accès à cette humanité que le public vit une transformation." – Mishka Lavigne
Berni Stapleton
Atlantic Canada is rich with artists and storytellers – Berni Stapleton represents and inspires the best of them. Throughout her career, she has audaciously experimented across forms, including musicals, solo performances, historical drama, and poetic collage, deeply engaging her audiences with powerful texts that are emotionally riveting, funny, challenging, and accessible. Her impact on her community and the next generation of artists is significant. The jury noted her bold and unyielding commitment to capturing the stories of women and girls from Newfoundland-Labrador and making a place for them and gender non-conformists in the canon.
"I write about ordinary people of Newfoundland-Labrador who harbour extraordinary stories. I write down their names. I gravitate toward one-woman/person plays that carry intimate revelations. I am fascinated by stories that have been forgotten, especially women's stories. Playwriting is about lifting other voices." – Berni Stapleton
David Yee
David Yee is a trailblazer. His work crosses forms – digital theatre, new media/performance hybrids, site-specific forms, opera – and ranges in scale from mainstage epics to intimate one-on-one performances. A creative dynamo and an exceptional writer for the stage, David exemplifies and supports the best of the Toronto community and inspires Asian Canadian and other BIPOC artists nationwide. His artistic influence stretches across this country, and his excellent, inventive, moving and often hilarious work – which consistently opens doors for Asian Canadian talent – deserves to be seen by a wider audience.
"The art I have always pursued offers no simple answers. Rather, it compels us to ask better questions. It chases what is essential about our experience, what is urgent, what is honest." – David Yee
ABOUT THE SIMINOVITCH PRIZE
The Siminovitch Prize is Canada's most valuable theatre award. Awarded annually since 2001, it provides groundbreaking theatre artists with the public recognition and financial resources needed to take even greater creative risks.
This year, a total of $130,000 in prize money will be awarded: $75,000 to the Siminovitch Prize Laureate; $25,000 to an emerging artist Protégé of the Laureate's choosing; $5,000 to each of the three finalists; and $5,000 to emerging artists chosen by the three finalists (new for 2023). In addition, the four shortlisted artists will receive a four-minute documentary profile about their work and artistic practice.
The Siminovitch Prize is funded and presented by the Siminovitch Theatre Foundation, an independent Canadian charity that advances Canadian theatre by investing in groundbreaking artists. Its portfolio of programs is supported financially by individuals, foundations, and corporate partners across the country.

Power Corporation of Canada presents the Siminovitch Prize Shortlist.



RBC Emerging Artists present the Siminovitch Protégé Prize.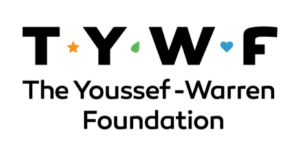 The Emerging Artist Grants are made possible by the Youssef-Warren Foundation.
THE JURY
Selected annually, the jury is composed of professional theatre artists from varied disciplines and backgrounds. The 2023 jury comprised Leanna Brodie, Jessica B. Hill, Rosa Laborde, Mani Soleymanlou, and Jury Chair Guillermo Verdecchia.
_
UPCOMING EVENTS
CONVERSATION WITH THE FINALISTS
October 17, 2023, 4 pm PT, 7 pm ET, 8 pm AT
Artists and audience members will have the opportunity to be in the Zoom room when the four finalists meet for the first time. They will read their work and discuss their approach to playwriting. Limited tickets, not to be missed!
WINNER ANNOUNCEMENT
December 4, 2023, 4 pm PT, 7 pm ET, 8 pm AT
The premiere screening of the 2023 Siminovitch Prize finalist documentaries will take place at www.siminovitchprize.com beginning at 6 pm ET, with the announcement of the 2023 Siminovitch Prize Laureate and Protégé at 7 pm ET.
MEDIA CONTACT: Ashley Belmer, B-Rebel Communications, 416-617-8934 ashley@b-rebelcommunications.com